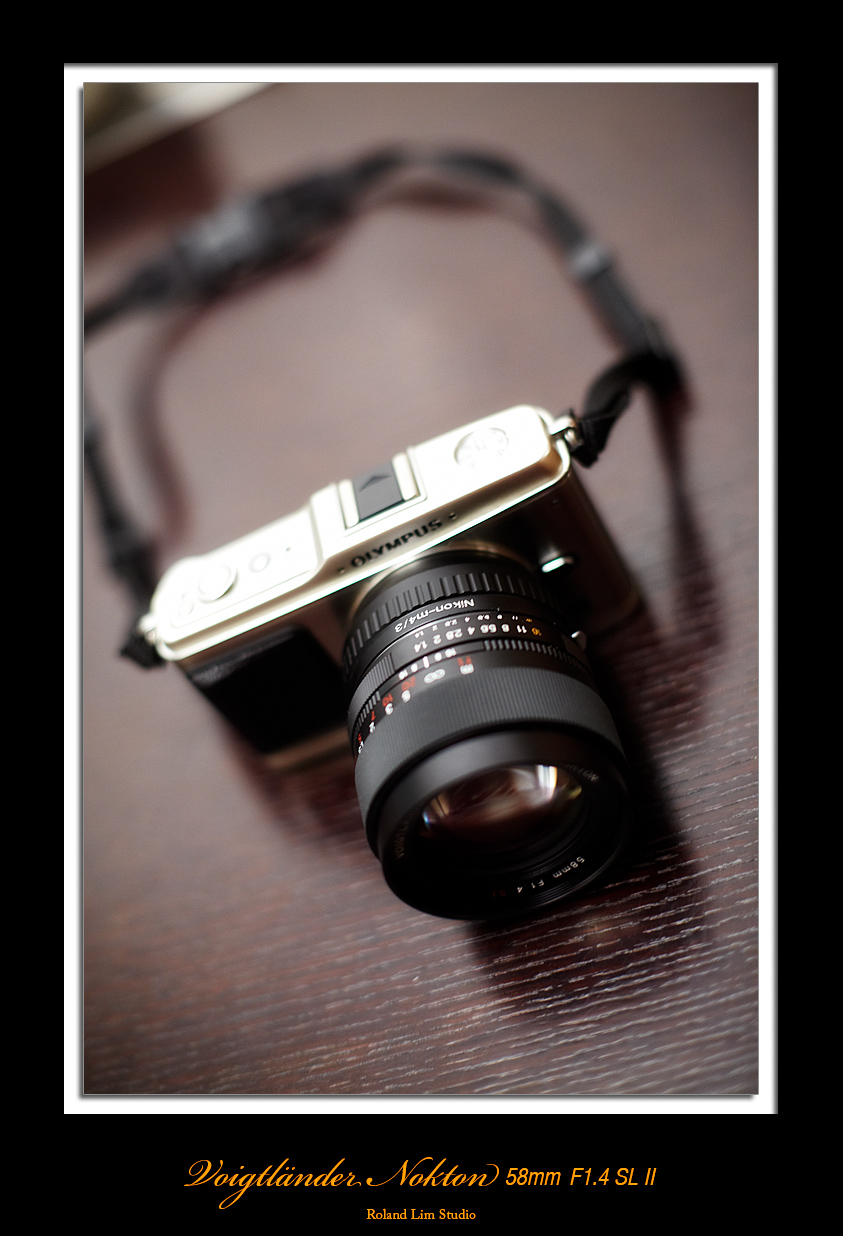 If you have been following my blog, you would know that I have bought a Voigtländer Norton Classic 35mm f1.4 to use with my Olympus Pen. It is a fine lens no doubt, but the problem with this lens and practically all ther Leica M mount lens is that, they all have pretty long minmum focusing distnace, from 0.7 to 1 metre. It does not matter whether you buy Voigtländer, Leica or Zeiss M mount lenses, they all have this limitation.
A 35mm lens on the Pen will have a 35mm full frame field of view(FOV) equivalent of 70mm. The Voigtländer Norton Classic 35mm f1.4 makes a fine portrait lens on the Pen and pretty useless for shooting anything close-up with a minimun focusing distnace of 0.7m.
It seems that the only way to find a large aperture lens that will allow shorter focusing distance to go with the Pen would be a SLR lens. After doing much research, I have decided to buy a Nikon AIS mount Voigtländer Nokton 58mm F 1,4 SLII. I have happy to report that it works perfectly with the Pen. The following are a couple of test shots.